Software downloads
To take full advantage of this Support Site's functions, you are advised to log in.

Please create your account if you do not already have one. You can modify the information which you have provided by clicking on My Account at any time.
The Chauvin Arnoux Group strives to provide high-performance service online; if you have any remarks, please send us an email at support@chauvin-arnoux.com.
1 result(s) :
SX-DMM V3.3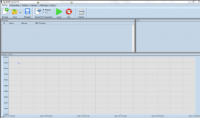 Software SX-DMM V3.3
Designed for the main  Metrix multimeters, SX-DMM can be used to :
acquire, record and process the measurements from up to four multimeters ;
XY, derivative, integral and curve smoothing functions ;
display in curve and table form.

Latest version of SX-DMM, compatible with the MX5060, MTX 3281/3282/3283, MTX 3291/3292/3293/3292B/3293B and MX58/59HD multimeters.

Configuration

Your multimeters:

MX5060 with USB,
CA 5292 and CA 5293
with optical link or Bluetooth
MTX3281, MTX3282, MTX3283, MTX3291, MTX3292, MTX3293 with optical link or Bluetooth
MX26 with optical link,
MX58HD, MD59HD, MX53C, MX54C and MX56C and the RS232 kit,
MX556, MTX3250 with RS232 link,
CA 922, CA942, OX5022, OX5042 (multimeter mode) with USB/Optical link.

System

Windows 7/8/10. 
PC with 1 GHz processor or higher, 512 MB RAM, 10 GB HD equipped with a serial or USB port.

Languages

Version in 5 languages: English, German, Spanish, French and Italian.