A V6 in your SCOPIX!
Boost your SCOPIX IV oscilloscope!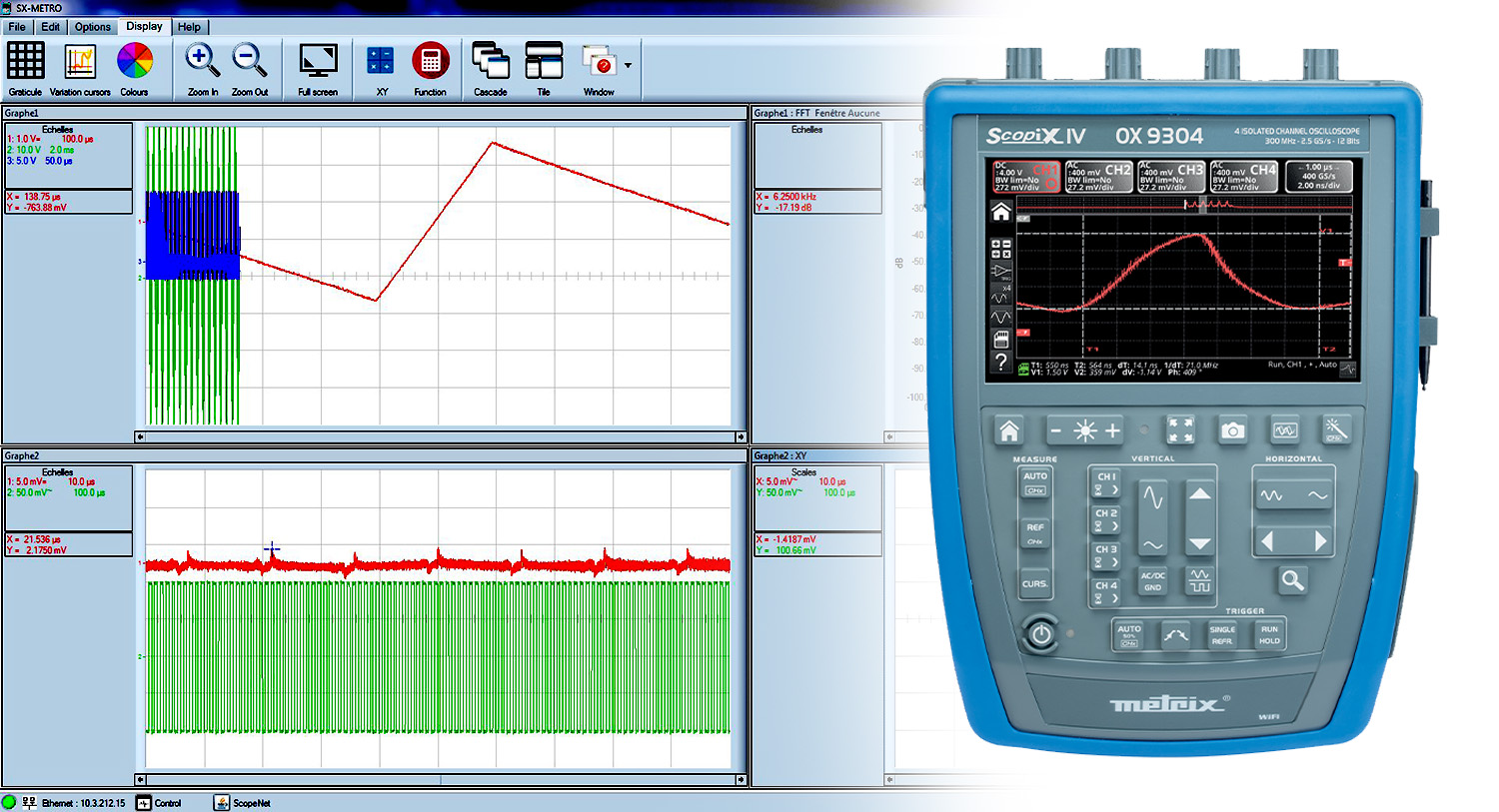 SCOPIX IV, the upgradable oscilloscopes

When used with the SX-Metro V6 software, the SCOPIX IV oscilloscopes can communicate with a PC and offer new functions: PASS/FAIL monitoring, recorder + display on the oscilloscope, event sorting, etc., thanks to a simple firmware upgrade. With their SX-BUS V2 software for analysing the physical integrity of fieldbuses, the SCOPIX IV BUS models complete the range.
The firmware of all the SCOPIX IV models can be upgraded either automatically or manually via the Support site.
 
SX-METRO & SX-BUS can also be downloaded from the Support site.