The multimeters which focus on the essentials!
The multimeters which focus on the essentials!
A new series of MTX 200 multimeters designed for simplicity in day-to-day use while offering all the essential functions of a multimeter: current, voltage and resistance measurements. For the toolboxes of installers, self-employed electricians and electrical contractors or simple amateurs... they're indispensable!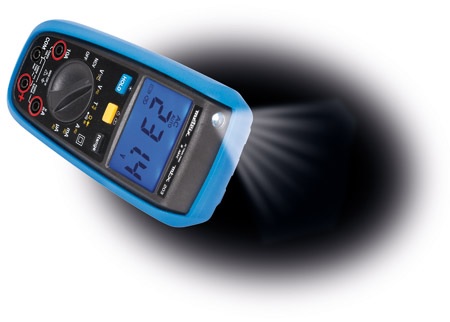 A range of 2 simple, basic TRMS AC multimeters with digital display for measurements on electrical networks and installations up to CAT III 600V. These multimeters are "general-purpose" professional measuring instruments.
> Automatic TRMS AC measurements on all the ranges for most of the usual electrical signals:
- AC/DC voltage;
- VLowZ low-impedance voltage;
- temperature measurement by K thermocouple in °C and °F;
- resistance and audible continuity, diode threshold voltage test;
- capacitance measurements and AC/DC current measurement from 1 μA to 10 A (depending on model) and manual RANGE selection;
> NCV no-contact voltage indication which is useful for detecting current-carrying cables at 230 V;
> A compact casing with multi-purpose sheath which fits into one hand: stowing of cables, magnetized for mounting on metal cabinets and shockproof protection with the MULTIFIX system.