New GX 1030 arbitrary function generator
New GX 1030 arbitrary function generator
GX 1030, the programmable METRIX function generator for creating and generating all types of signals.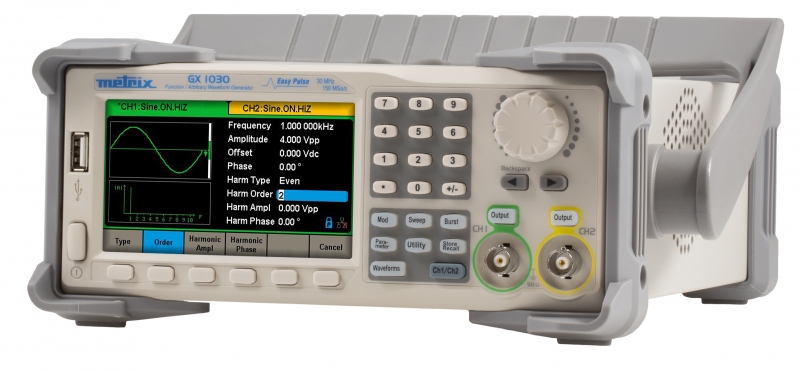 For use in the laboratory, the GX 1030 generator is a multi-function instrument with high performance and communication capabilities.
It offers a prerecorded variety of stable, high-fidelity signals. The GX 1030 can be programmed with the SX-GENE and EasywaveX PC software to create arbitrary signals. The GX 1030 can actually generate any kind of signal.