C.A 1510 ambient air tester
C.A 1510 ambient air tester
The level of CO2 is an excellent indicator of air quality and the efficiency of the air renewal systems. Simple and user-friendly, the C.A 1510 can be used to measure and record three parameters (CO2, temperature and humidity) and calculates air-quality criteria based either on the CO2 level or on a combination of the three physical quantities measured.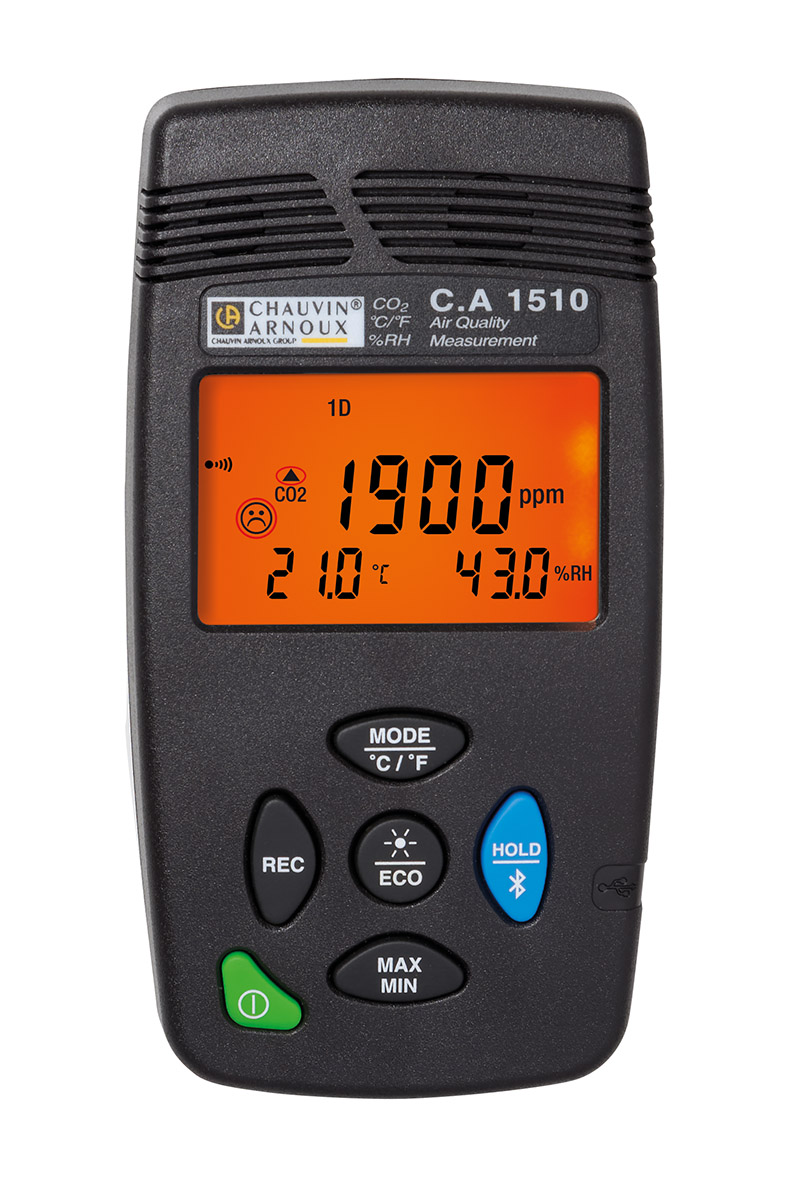 Indoor air quality in terms of comfort
Equipped with a large two-colour backlit display, the C.A 1510 simultaneously displays the CO2 level, the temperature and the humidity. As well as being ideal for portable use, its operation as an indicator is intuitive: as soon as a parameter moves outside the recommended conditions, the backlighting changes colour and a "sad" smiley is displayed (it also indicates which value is wrong). In ECO energy-saving mode, it has a battery life of one year.