Road safety: Manumesure's commitment for its teams!
Road safety: Manumesure's commitment for its teams!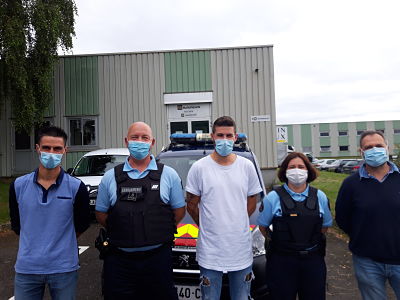 On the site in Reux (Normandy), Manumesure's staff need to use their vehicles every day - and for some, they're even essential tools for their job.
To raise its teams' awareness of road safety, Manumesure and the Gendarmerie 's motorized platoon at Pont l'Evêque (Normandy) proposed a "prevention" training session on 25th June to examine the risks linked to road use, whether professional or personal.
After a relatively long session devoted to raising awareness and discussing the implications, a "full-scale" test was carried out: on a circuit with obstacles, the participants were equipped with 3D "'simulation" spectacles; the aim was to give an idea of how people see under the effect of fatigue, alcohol or drugs. These simulation spectacles can be used to confuse the senses such as sight, movement coordination, perception (field of view), concentration, etc… It proved a valuable lession!
Manumesure would like once again to thank the Pont l'Evêque Gendarmerie's motorized platoon and its own teams for taking part.
Manumesure's travelling teams of experts spread all over France are regularly called out on jobs which sometimes involve difficult conditions, but always in the customer's interest.
That's why Manumesure's commitment to road safety is so important!
Contact us